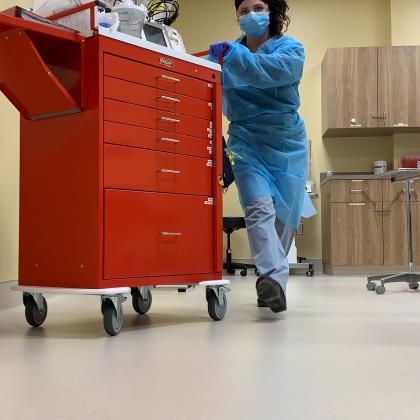 The Grief-Sensitive Healthcare Project designs and delivers trainings, workshops, and panels for healthcare professionals across the United States, equipping them with knowledge and skills so they may provide high-quality and sensitive care to grieving families. 
Our courses are delivered online by members of the Grief-Sensitive Healthcare Project team. The majority of courses are 60-90 minutes and include interactive and reflective opportunities. If you have a number of people requiring training, we are happy to arrange a course specifically for your organization, either online or in person.
Interested in training but don't see any events listed currently? Send us an email to let us know you're interested, and we'll be sure to reach out and schedule a training according to your needs.
Browse all upcoming events