Anticipatory grief and why might we experience it as caregivers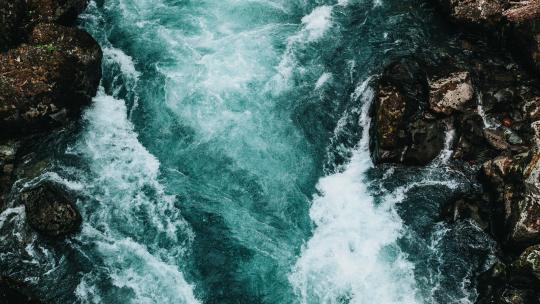 I have been a clinical social worker in oncology for over 25 years, and during this time, I have had the privilege of supporting many cancer patients and their families dealing with the impact of cancer diagnosis and its treatment.  A diagnosis of cancer can be overwhelming, like jumping into a fast-moving river. There is momentum and you move ahead, but also such uncertainty about what will happen along the way. There can be many questions, fears, and hopes.
If your loved one has entered that river— as a caregiver, spouse, partner, adult child, or friend— you are a co-traveler on this journey. Life as you knew it has changed. Plans and routines have been disrupted and put aside. There are unfamiliar, and unexpected things to think about and decisions to make. Many feelings can naturally surface: worry, sadness, anger, anxiety, guilt, confusion. These feelings can raise not only questions about today and what is happening now, but also about the future.
Do you wonder or worry about the future? If you have a loved one with cancer, it is almost impossible not to. The name we give this thinking ahead is anticipation. Is there the possibility or the likelihood of the loss of your loved one from cancer?  When there is an awareness of loss that is coming, anticipatory grief is a form of mourning that can occur before the actual loss.  When family members of cancer patients, spouses, partners, adult children, or others see that the future for their loved one is limited, they may experience anticipatory grief.
Before a loved one dies, as you think about what lies ahead, you may experience this anticipation not only emotionally, but also physically (e.g., sleep disruption, fatigue, appetite changes), and/or spiritually (e.g., questioning ones faith, wondering why this is happening). These can be signs of anticipatory grief.  Additionally, as you make your way through this challenging time, you may be dealing with other stressors in the present (e.g., financial issues, job changes, family concerns), that may compound what you are already managing.   
It helps to give this experience of grief a name and to know that your thoughts and feelings are very real. Family members have asked me if "something was wrong" with them or "if they were going crazy" with all the stress. One caregiver described it as "a fog that won't quite lift" and another as "a piercing sadness". Some have called this time a hard to navigate "in-between" space or "limbo".
Everyone has their own unique experience, yet it may be helpful to hear about a few families I worked with, each with their own story and ways of getting through such a challenging time.
"Hilary" was a young woman in her early thirties, whose cancer had recurred again with no chance for cure. As her illness progressed, her partner ("Ann") said to me, "I can't bear it, I know what's coming. I don't know how to do this; I feel like I am jumping out of my skin."  As a devoted partner, Ann was feeling the pain of the loss to come- deep sadness, despair, anxiety, existential concerns. At times, Ann found herself doing things to manage her feelings that were not helpful and sometimes, hurtful (for example, calling team members repeatedly, asking Hilary to take more treatment which she did not want, avoiding conversation). The worry and stress were overwhelming, and she could not be the partner she wanted to be to Hilary. Sometimes the struggles of the present and the future pain of loss are overwhelming and may lead a caregiver to seek some protection from the burden; one result of this way of coping is that a caregiver may pull back emotionally or try to control the process. Of course, it is a matter of degree; there can be reasons to step back or step in, but in this situation, Hilary was unintentionally distressing Ann, and it was not sustaining her as a caregiver either.
How does the anticipation of the future show up in your life, while you are still managing the present? What does this feel like for you?  
You may be asking yourself is this really going to happen; maybe something will change or there will be another treatment?  Often people find themselves moving between awareness and acceptance of the future loss with pushing such thoughts away. Changes in your loved one might be present and can be hard to witness. Caregivers have shared with me, in bereavement, that while such changes were painful to see and experience, in some ways they were concrete signs that helped them with grasping the reality of what was happening. This shifting back and forth can also be a way that we come to terms, a bit at a time, with a painful reality that can be so hard to accept. 
Little by little, Ann was able to find ways to pay attention to what was weighing on her, and she began to sort out what she could address (e.g., working on the distressing thoughts that were getting in the way of her relationship), and what she needed to accept (e.g., the physical changes in Hilary that were hard for her to bear). It was important for Ann to have space to talk about how to live with the reality and how to care for herself so she could be more present for Hilary, knowing the future. Ann worked to find the courage for concrete problem-solving and for decisions that need to be made with Hilary while there was still time. This was not easily done, but Ann's efforts helped her see her own strengths and better manage the strong feelings and struggles.
In bereavement, Ann reflected that although her grief was powerful, she felt that she had been able to be a better partner for Hilary in her final months, and this awareness eased some of her pain in losing her. Before she died, Hilary told Ann that she got what she had hoped for- to feel close and connected while still possible, with Ann's promise to be at her bedside at home when she died.
In terms of life-limiting serious illness, and with cancer in particular, fear of the future and about mortality, is virtually universal. The actual when and how of a loved one's death may not be possible to predict, though you are aware that it will happen. You may hear different views related to the future and what the timeline looks like from the health care team. Given the uncertainty, and the uniqueness of each situation, it helps to pay attention to your worries and sort out what you need.
Make a list of your questions and concerns and then don't worry alone. Health care team members like a social worker or nurse may be able to talk with you; they can also help you connect with the primary oncologist or other supports (for example, someone from spiritual care at the hospital or a therapist in the community). Maybe you need help talking with your family or with your loved one.  Not everyone is always on the same page. In my bereavement work with families, some have shared that they felt isolated, did not know what to expect, and wished they had been more prepared; family members have also noted that not only did this gap make the experience more difficult, but also made their grief more challenging to work through.
William Worden, PhD, a renowned psychologist, researcher, educator, and clinician, has focused his long career on the impact of life-limiting illness. He has noted that with forewarning about loss, one may begin what he has called the tasks of mourning; that is, you may begin to experience the various responses of grief as you see what is ahead, even if the death of your loved one has not yet happened. It is normal and natural to feel pain when your loved one is still in front of you.
This may be a time when you wonder, what do I do with these thoughts and feelings? This is a difficult path to navigate alone. Cancer is not only about the patient, but about how everyone in the family is affected. It can help to talk with someone about what you are going through and ask yourself, what do I need?  There can be many beliefs and attitudes in our culture, and in our families, about how to deal with death and personal stress. Sometimes caregivers don't feel they can consider their own needs. Paying attention to what you are experiencing can be hard, but as you sit with anticipatory grief, it is worth trying to accept whatever those feelings are, find support and accept help when you need it. Not only will this benefit you, taking action can also help you be more able to care for and connect with your loved one.
Another patient's spouse ("Don"), thinking about his children (two boys, ages 6 and 8 at his wife's ("Sarah") advanced cancer diagnosis), found that he was struggling with both the emotional challenge of the future without Sarah and a strong wish to deal with reality. Don felt like his family was in a "messy place" and wanted to find ways to manage better day-to-day. While trying to deal with the here and now, Don was also burdened with constant worry about being a single parent ("I don't know how I am going to do it") and he did not want his fears to burden Sarah who had her own. As parents, they were trying to keep things as "normal" as possible for their boys, but as Sarah's illness progressed, Don felt helpless and uncertain about how to manage. 
Don started with some focused problem-solving related to his worries. Don needed to "lean into" his fears in a way that would ease some of his distress, and consequently, Sarah's as well. Pushing the thoughts away was not helpful and it wasn't long before they came boomeranging back. In time, Don began engaging more actively in what some have called "the work of worry": preparing emotionally, forecasting logistics, tackling concrete responsibilities, and addressing the impact on his young children.
 How does this help?  Everyone's experience is unique, but for Don, it helped him to take some control of what was filling him with dread. Breaking down the "heavy thoughts" and sharing these aloud made him feel less helpless in the face of loss. It also reduced some of the weight of his concerns about being a "good" parent while managing his own grief. He was able to begin planning for the imagined future practically and emotionally, and to give himself some space to experience his feelings without being overrun by them.
Don and Sarah set aside regular times for "family check-ins", and at other times, Don would share medical updates with the boys. Sarah found some of those conversations too painful, so Don took the helm where possible to include the children in decisions that affected them (e.g., choosing babysitters, planning special time with mom), asked about their worries, and tuned into their needs for information and reassurance. He said it was "sort of like a rehearsal for a play you don't really want to be in, but you are".
Dealing with anticipatory grief is not a straight path, and at times, Don felt deep waves of sadness and anxiety. While not easy to directly confront the existential pain (how can this be happening) and sadness of life without Sarah, Don began to develop greater belief in himself being able to cope and garner the strength to carry on. In bereavement, Don said he couldn't always see it then, but in the here and now, he could see the psychological benefit to sitting with and working through "big feelings". The anticipation was so hard, yet he was able to work on the worries, so the future reality would not take all the joy from the family life together while Sarah was still alive. 
Anticipatory grief can sometimes evoke concerns about "unfinished business" and highlights some needs for a family to take care of. "Karen", in her mid-20's, sought support when her father received a life-limiting cancer diagnosis. Karen had struggled with her father's drinking and difficult behavior when she and her brother were younger; her parents divorced, and he had limited contact with them. Sadly, her mother had heart trouble and died several years earlier. Karen, however, had been in a positive partnered relationship and with this partner's encouragement, she began making efforts to reconnect with her father. He was initially hesitant, but in time agreed to short conversations with her. Given the gravity of her father's cancer diagnosis, she could see that the timeline was short before he would die.
Karen despaired at losing the chance to develop an adult relationship and connection with her father. She went back and forth in her mind, holding strong feelings of sadness and anger, given memories of a painful past and the pain of an unavoidable future. Karen questioned whether it would hurt even more to connect with her father, to then lose him. In her situation, however, awareness of these feelings and the nature of her father's diagnosis led her to ask him if she could have a role in his care. Karen ultimately was able to talk with her father about the deep hurt from the past and to find a way to forgive him. At the same time, she wanted to know more about what life was like for him during these earlier years; to know him better and perhaps differently. Karen came to a place where she was truly sorry that there wasn't going to be time for them to grow their relationship, and she had that conversation with her father.
It can help not to have regrets over things you did not say or do and wished you had.  There is value in working some of these things out, ideally, before the death of their loved one, while there is time. Perhaps you want to express appreciation or ask for forgiveness, or say, simply, I love you. What matters is recognizing in your grief, before death, that you may have thoughts or feelings that need an outlet and then taking some action. Many people have worries, questions, or need information.
Uncertain about what to do? Maybe your first step is finding someone you trust to talk it through with. It can be empowering to share with someone that you are dealing with your future loss. You can also find other information and sources of support through this website.